Spotlight Profile: Mark Silverman, CFP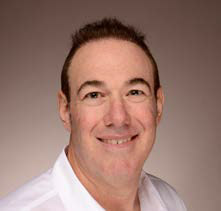 Mark Silverman, CFP® of Silverman + Associates, is a valued tenant who has been with Wilmot Corporate Executive Suites since our inception in 2008.
Mark grew his business with Wilmot Corp, taking advantage of the professional services and flexibility, which have allowed him to keep his focus on his business and most importantly his clients. Mark uses our comfortable meeting rooms to meet with his clients and potential clients to help them achieve their financial goals and objectives.
Silverman + Associates is a Tucson-based company focusing on helping senior adults grow and more importantly protect their assets. As a fully independent financial services firm, they are not restricted to any investment product or company, and work exclusively for the benefit of their clients. In fact, they serve in a fiduciary capacity to act in each of their client's best interests. They care deeply about helping their clients achieve their goals and objectives, and strive to provide them with the highest-quality service.
Silverman + Associates takes a team approach to helping their clients meet their financial goals. They believe their teamwork approach adds a broader perspective to all they do and provides increased benefits to their clients.
Their team of financial professionals can help you address:
Investing principles and strategies
Retirement planning and distribution options
Risk management and mitigation strategies
Estate and tax planning issues
Long-term care planning
They also can answer your questions, including:
Will I be able to maintain my current lifestyle throughout retirement?
Will I be able to retire when I am planning with the lifestyle I desire?
How much risk am I really currently taking and how much am I exposed?
How much am I paying in fees with my current advisor?
Will I outlive my money?
Silverman + Associates has helped many people just like you with similar issues and concerns. They specialize in creating an approach that is designed to address your unique situation.
Silverman + Associates recently welcomed a new team member and Wilmot Corporate Executive Suites was able to accommodate the expansion with an adjacent office. Wilmot Corporate Executive Suites congratulates Silverman + Associates on their success.
Contact: Mark Silverman, CFP® at Silverman + Associates
520.512.8832 | mark@silverman-associates.com | www.silverman-associates.com