Spotlight Profile: 4 Strategies For Having a Successful Business | Learn More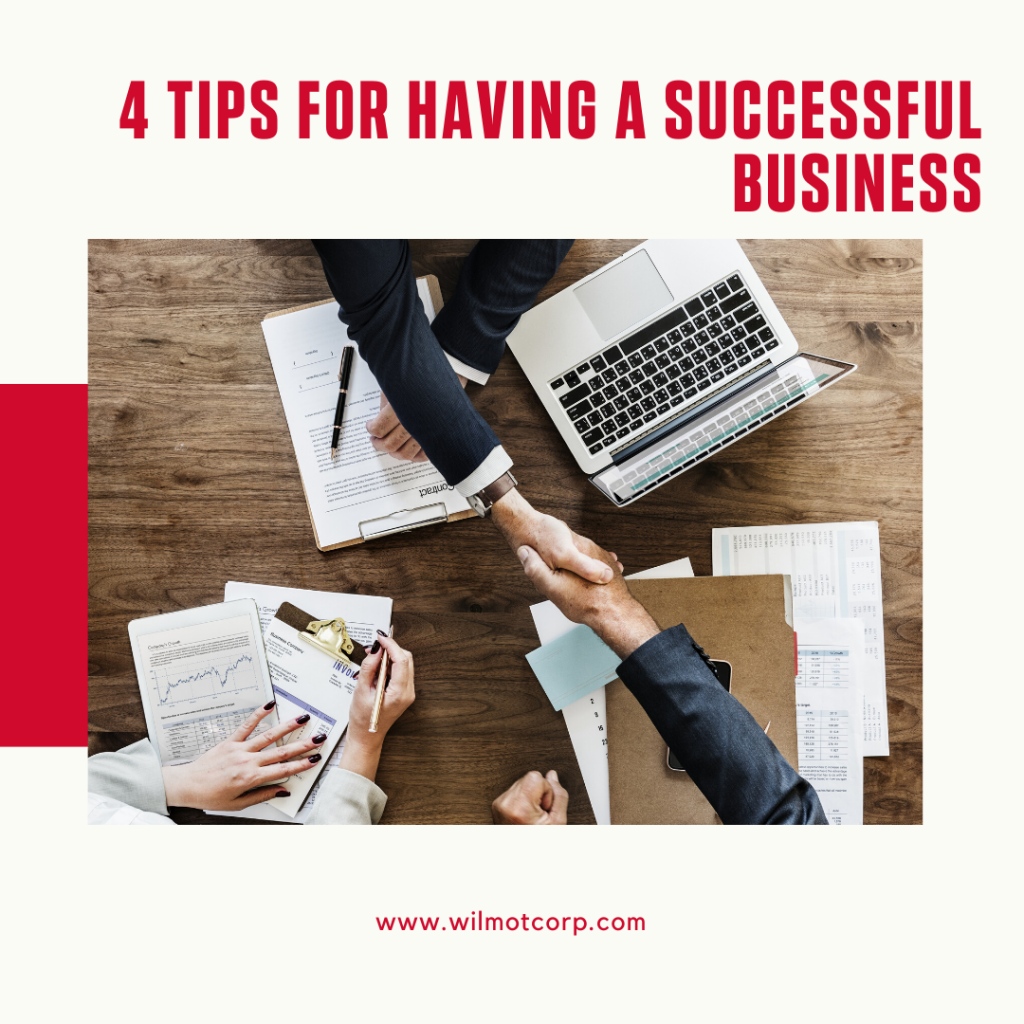 4 Strategies for Having a Successful Business. Running a successful business takes a lot more than just a dream and hard work. If you want your business to stay the test of time, you'll need to do some serious planning. These 4 strategies for having a successful business will help yours flourish instead of flop.
1. Be Creative
Always be looking for ways to improve your business and make it stand out from the competition. Recognize that you don't know everything and be open to new ideas and different approaches to your business. Now more than ever, businesses are having to re-think the way they approach everything from virtual meetings to delivering products. Don't be afraid to think outside the box and try new ideas.
2. Have a Written Business Plan
Make sure you write out a business plan outlining specific objectives, strategies, financing, a sales and marketing plan, and a determination of the funds you need to get things done. It doesn't have to be a novel, but putting your plan down on paper is a very important first step in setting your business up for success. The U.S. Small Business Administration has many great resources. Allow for adjustments when necessary but do your best to stick to the plan.
3. Delegate vs. Micromanage
Work smarter instead of harder. A good manager will delegate roles to trusted employees and trust that they will get the job done. Train your employees well so they know what's expected of them and you can inspect their work rather than control it. If you learn to delegate effectively, you will likely get more and better than you expect.
4. Provide Great Service
When it comes to customer satisfaction, live the mantra "Under promise and over deliver". If you provide excellent service for your customers, they'll be more inclined to come to you the next time they need something instead of going to your competition. Asking for feedback is crucial as well. Learning what your're doing right (or wrong) can help you stay the course or course-correct when necessary.
With careful planning and organizing, you can achieve success. Whatever type of business you plan to start, these 4 strategies for having a successful business will help you avoid the pitfalls so many new businesses face.