Spotlight Profile: 5 Tips for Maximizing Small Office Space | Learn More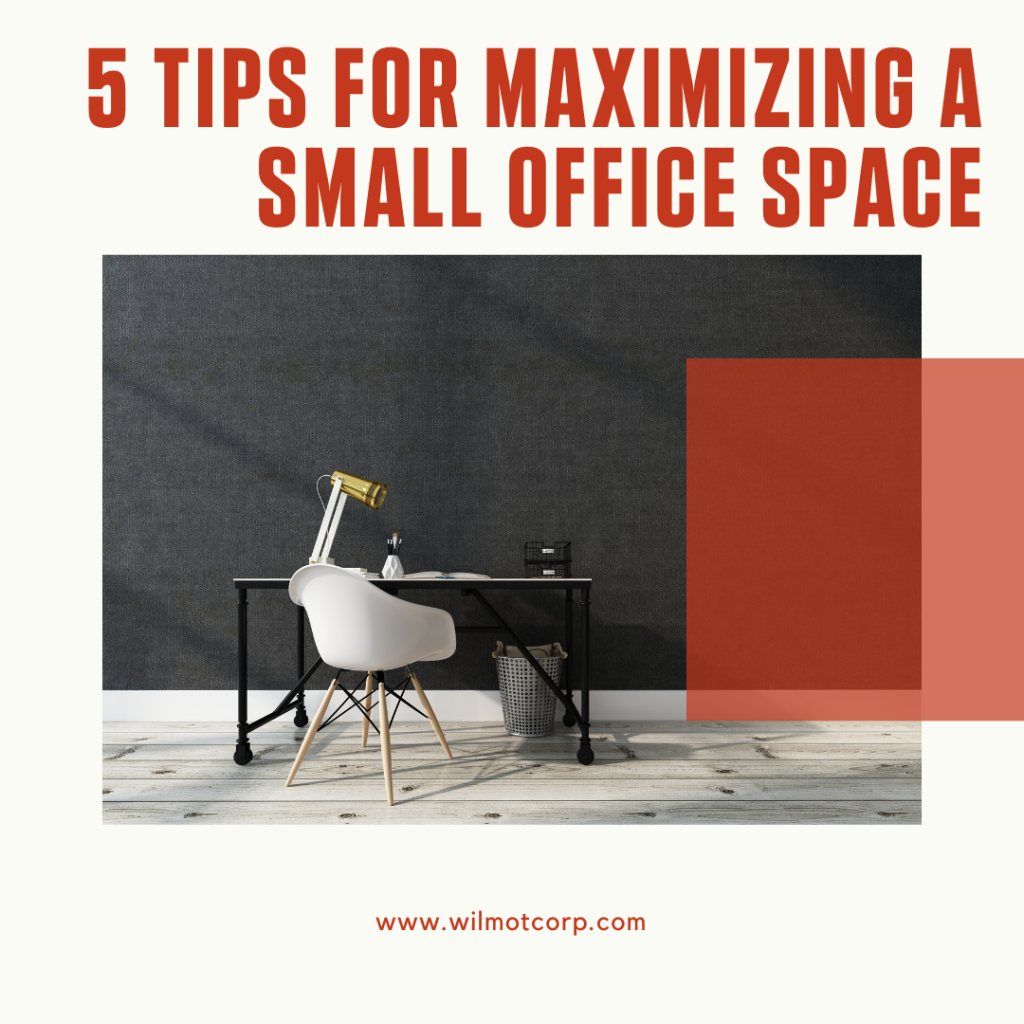 5 Tips for Maximizing Small Office Space
1. Start with cleaning and organizing your office
Step one in our 5 tips for maximizing small office space is to do a deep clean and de-clutter. As a result, you'll be able to take stock of what's necessary and what you can live without. Go through boxes, files and folders, and discard of anything that you do not need. So if you haven't used in a year, it's probably not necessary!

2. Grow Up, Not Out:
Secondly, think vertically! Vertical shelves and organizers are great for getting things off the ground and your desk. Ikea's LACK shelves are a great place to start. Walls are often not utilized effectively enough in work spaces – make them work harder so the rest of your office doesn't have to! Often times in rental spaces, drilling isn't an option but a desk with shelving above it can work well.
3. Use Space-Saving Office Furniture:
Trade in clunky office furnishings for more modern and affordable. Some great ideas are corner office desks, shared workstations and folding chairs to clear up space and improve workflow. See, for example, the Rewrite desk by the Danish designers GamFratesi, 

4. Let The Light In:
If your office has a window, let that light shine in! Not only will natural light make your office space seem more open and spacious, it will make you happier, healthier, and can improve your office environment overall. If your office doesn't have natural light, you can mimic it with the use of LED lights and lamps to warm and soften the space.
5. Go Paperless
Consider how much paper you are printing and storing. For instance, are you using up valuable office space on storing unnecessary papers? Consider converting paper files to digital files on your hard drive. Papers that absolutely must be saved could be stored in an offsite storage facility. Not only will getting rid of unnecessary papers clear out your office but it's better for the environment.
These 5 tips for maximizing small office space will help you make the most effective and enjoyable use of your space!